Bank of Canada Announces Interest Rate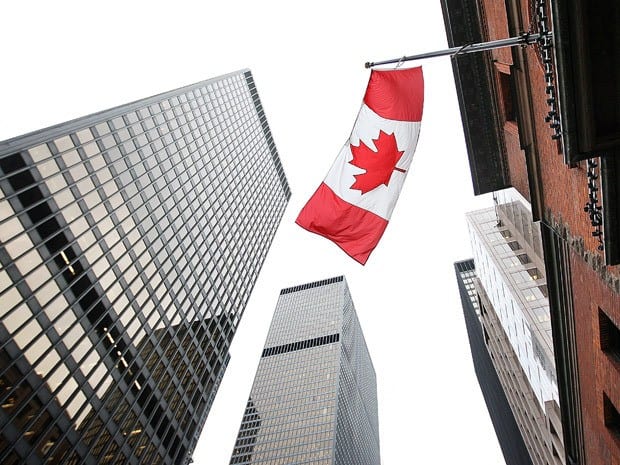 The Bank of Canada held its trendsetting interest rate unchanged on Wednesday, despite a recent run of stronger-than-expected data, saying it believes the economy has yet to show it can stick to the higher growth trajectory.
In holding the rate at 0.5%, the central bank said it also considered significant uncertainties still weighing on its outlook, including the potentially adverse impacts of the U.S. economic agenda.
Canadian growth exceeded the bank's expectations and it now predicts real gross domestic product will expand at an annual rate of 2.6% in 2017 – up from its January forecast of 2.1%.
The recent improvement, it said, was largely fuelled by unexpectedly robust residential investment as well as temporary factors such as the resumption of expenditures in the energy sector and the consumer-spending lift from bigger child-benefit cheques.
However, the bank noted export growth was uneven and that there were signs of weakness in areas like business investment and within underlying employment indicators such as hours worked and wages.
"While the recent rebound in GDP is encouraging, it is too early to conclude that the economy is on a sustainable growth path," the bank said in a news release that explained its interest rate decision.
TD Bank senior economist Brian DePratto said the bank is attempting to "throw cold water" on discussion that the economy has been improving.
"The growth outlook may be sunnier, but it seems to be all about the negatives for Governor Poloz," DePratto said in a research note.
"Poloz remains focused on the soft spots in Canadian labour markets and exports, and is not yet ready to declare Canada 'out of the woods' when it comes to unevenness in economic growth."
Beyond 2017, the bank predicted growth will moderate and become more balanced.
It anticipates greater contributions from exports and business investment. The bank also expects the powerful pace of household spending – particularly in residential investment – to eventually slow next year as debt levels and borrowing costs rise.
For this year, however, the bank believes hot housing markets in cities like Toronto will help residential investment deliver a "significantly higher" contribution to Canada's growth performance than it had anticipated in January.
The bank also warned that climbing real estate prices in the Toronto area appear to now be driven, in part, by speculation.
Economic growth, it said, is now expected to expand by 1.9% in 2018, down from the bank's January forecast of 2.1%, and to hit 1.8% in 2019.
The future, however, looks murky.
The statement said the bank's governing council was "mindful of the significant uncertainties" faced by the Canadian economy.
In its quarterly monetary policy report, which was also released Wednesday, the bank said its outlook once again factored in some of the effects caused by ongoing unknowns around the potential introduction of U.S. changes, especially in relation to trade and fiscal policies.
With the timing of any U.S. policy changes still unclear, the bank said its base-case projection includes only the estimated impact of "prolonged and elevated trade policy uncertainty" on trade and investment in Canada and internationally.
Changes under discussion in the U.S. include the renegotiation of the North American Free Trade Agreement, corporate and personal tax cuts, regulatory easing and a potential border tariff.
The bank said Canadian firms "remain wary" over potential U.S.-related developments that could increase protectionism and reduce competitiveness in the event of corporate tax reductions and regulatory changes.
Due to an expected additional drag on global investment connected to U.S. trade policy uncertainty, the report included slightly lower projections for export growth in 2017 and 2018 compared to the bank's earlier predictions.
The bank also pointed to the U.S. trade-policy unknowns, and the fact it now expects them to drag on longer than expected, in its decision to revise down its prediction for business investment in 2017.
"A notable increase in global protectionism remains the most-important source of uncertainty facing the Canadian economy," the bank said.
---
If you have concerns with your mortgage and interest rates as a home buyer, working with an experienced agent can help. Reach out to me today!