Renovations and Home Improvement
While you go about your day to day lives I'm sure it's crossed your mind to fix up a few things here and there or that a new countertop would really make your kitchen sparkle. Thinking about it and doing it are very different things with our busy lives.
However, it would be a mistake to renovate your home just before you sell it as you won't get back 100% of the cost of the renovations. For example, if you put in $10,000 kitchen cabinets, that doesn't mean your home will have gone up in value $10,000 or more.
The way to renovate that gets you the most out of it would be to renovate after you move in or somewhere down the line and just touch things up when you sell. That way you get to enjoy the value of what you put in and it does raise the value of the home some so you end up coming out a lot more even.
One of the biggest issues with renovations is when they don't get done. It could be the contractor from hell (or even the nice ones!) and things just drag on and on or they take your money and don't look back. It could be the situation where you decide to renovate the place yourself and save yourself the money. But not only do you not have time, but the supplies have cost you way more than you predicted, or you find you're not quite sure what you're doing and what once looked easy now looks like the bane of your existence.
Here I will be posting articles and tips on what to renovate, suggestions on how to do it yourself, help with finding a good contractor, and just simply how to get through a renovation with your sanity.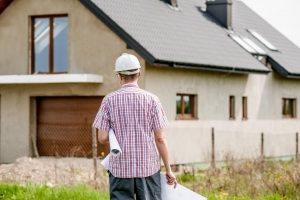 Own a heritage property in need of some TLC? You may be eligible to receive up to $5,000 in funds through the City's new Heritage Property Grant program. "Well-kept historic buildings are part of the old-world character of Kingston. This program is about helping heritage property-owners preserve their highly-valued heritage assets for their own enjoyment…
Read More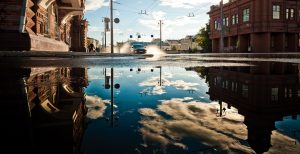 Get the #FloodFacts to help prevent basement flooding and sewer backups If you have a basement, it is at risk of flooding and sewer backups – even if it's never flooded before. The risk is greatest during heavy rainfalls, like Kingston has experienced in recent months. Homeowners can take actions to protect their properties and…
Read More