Mortgages are the backbone of real estate. It's not the market, people, or location, because everything can work perfectly and then fall apart when it comes to the finances. Having talented people working within your budget to get you a mortgage you can live with (and not work to live) is absolutely essential to a good real estate experience. Having your finances in place gives you incredible leverage when you're looking to buy and even to sell your home.
Some benefits of having financing:
Way Less Stress:
Knowing the financing works out and exactly what price range you're looking for will ease so much of the tension that people experience during a purchase of a property.
Less Paperwork:
Having half of the paperwork be done is a big deal, when you finish with the stress of having an offer go back and forth and it's accepted you'd be surprised at how much you despise filling out and signing forms!
Saves Time:
I know you want to start looking right away but if you have your finances done first your deal can close faster plus you won't waste time looking at homes beyond your price range.
Negotiation Leverage
After looking at the numbers you will know exactly what you want to pay for a place plus the absolute maximum that you can afford, making sure you have a strong backbone in negotiations and don't get pushed around.
Financing
Determine what you can afford
Each buyer is unique – and we'll help you find out just what you can afford. Your income and your debts will typically play the biggest roles in determining your price range. It's simple to make an estimate, just run the numbers for yourself using a Mortgage Calculator.
Figure out your funding
A range of mortgage options are available, and we'll help you determine which can work for you – some loans require little money down. Another thing that you will have to consider is closing costs. But don't get overwhelmed: it's a snap to figure out how much money you'll need just by meeting with a mortgage broker.
Less-than-perfect credit report?
Don't worry, there are options that are ideal for those who have a few "dings" on their credit report. Work with your lender to develop an individual mortgage program based on your unique credit worthiness.
Loan Programs
Finding the best loan program for your needs depends on a number of factors, including:
How long you'll stay in the home;
How much money you'll put down;
How you'll finance the closing costs.
Tax Benefits
You may be able to deduct the interest you pay on the mortgage loan and some of the financing costs of the home. Also your property taxes could be deductible. You should consult your tax advisor for more information.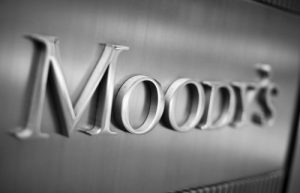 Loonie, bank bonds drop as Moody's downgrades Canada lenders Canada's dollar and bank bonds declined after Moody's Investors Service downgraded the nation's banks for the first time in more than four years, signaling that soaring household debt combined with runaway housing prices leave the lenders more vulnerable to losses. The ratings firm lowered the long-term…
Read More