There will definitely be more to come here as Kingston's new home builders aren't stopping. I'm going to find out what I can about what is being built where and what's included. I'm sure there will be many people who would like to comment on how much they love their home or what's wrong with it. I'm going to have to look into a way to get honest reviews without getting anyone in trouble but I'm hoping to have something conclusive soon.
The advantages of having a new home built can outweigh the negatives in some cases. The fact that you get to make choices is probably the number one advantage.
After going through a good number of homes and not finding the one you want because none had all of the things you were looking for can be incredibly frustrating. If that is your situation you'd be a great candidate for a new home.
If you are having a new home built you get to choose your builder and materials which means that if you do your homework, you can know exactly what's going in your home, what's being used and how, and know that you're buying something quality.
Building also means you have to be patient. You can't be in a rush to move because there could be delays and sometimes delays can take much longer than expected.
If you want a new home but can't wait a good option would be to buy a home that's been recently built, either someone has to move unexpectedly or it's the model home. With this you get all the advantages of quality and not having to do many repairs right away but you don't get the choices that make building so appealing.
Consider all your options wisely.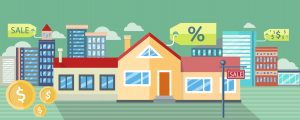 The price of new homes is up slightly with Statistics Canada's New Housing Price Index climbing 0.4% in February compared to a month earlier. The gain was driven by higher prices in Ontario where prices were higher in every one of its 10 metro areas. The largest gains were in Guelph (1.4%) and Oshawa (1.2%)  but…
Read More