Real estate, whether buying or selling any property, is a big deal. Real estate is a big investment and there is a lot of knowledge required in order to make it work for you. This is why you need to consider the big picture of what you want and hire the very best for you. RE/MAX is the biggest real estate company in the world but not only that, the most successful with the highest number of sales in many countries including Canada. Nobody in the world sells more real estate than RE/MAX!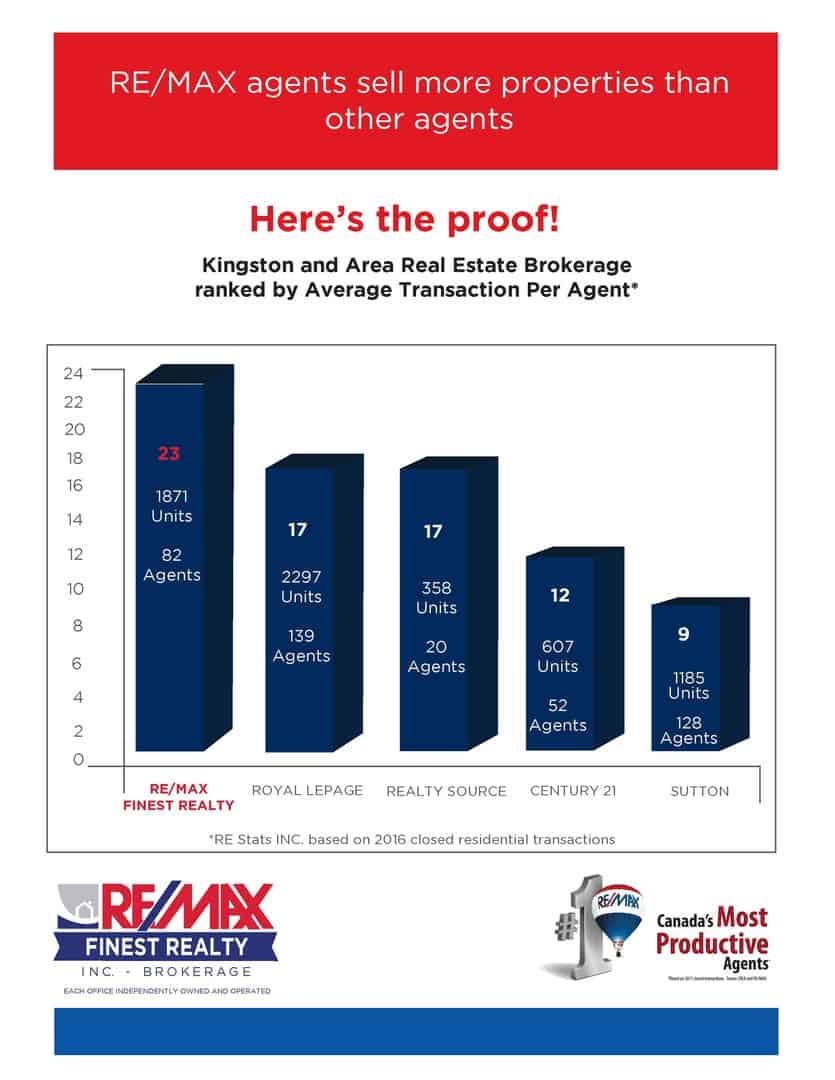 RE/MAX has the best agents in the world!
RE/MAX attracts the best agents in the world because they do so much as a company. In 2016, we were the #1 producing agents in the Kingston board for a 3rd year in a row!