Flooding update – May 8 2017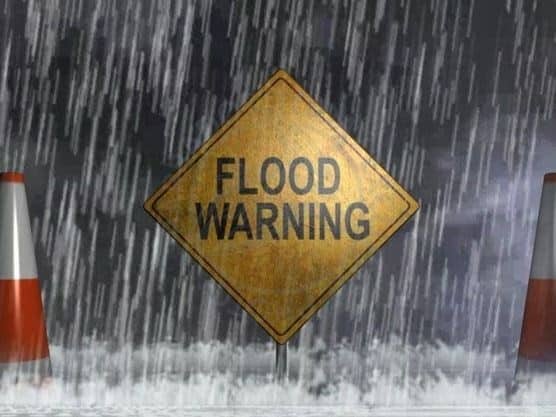 The City of Kingston is continuing to monitor the water levels to ensure we are prepared for flooding.
All flooding updates can be found here.
Front Road will remain closed until further notice. This will impact traffic flow and transit routes around the city. Please allow yourself adequate travel time. We will continue to update the website and social media as information becomes available.
Please avoid any road that is closed.
Road closures due to flooding
The following roads in the City of Kingston are currently completely closed or partially closed. The City of Kingston, Engineering Department is monitoring and assessing roads impacted by flooding. Please choose an alternate route.
Seabrooke Road will be closed on Monday, May 8 for infrastructure work.
Front Road at the bridge remains closed and will be closed until further notice.
Abbey Dawn Road, near Hwy #2 remains closed and will be closed until further notice.
There are additional roads that are impacted by road flooding, they remain passable. Please use caution and cross slowly.
The recent heavy and prolonged rainfall has resulted in a significant development of potholes on city roads and streets. These potholes will be addressed as soon as possible.
Kingston Transit
Kingston Transit bus stops at INVISTA plant, Sunny Acres Rd, and Bishop St are out-of-service until further notice for Routes 501, 502 and Route 6. Use bus stops at Front Rd and Days Rd. Details about Monday detours will be available after 6 p.m. today.
Kingston Transit riders: find the up-to-date service alerts.
Sand Bags
The City of Kingston has a limited number of sandbags available to the public. If residents have questions or concerns about their property, please contact the City of Kingston at 613-546-0000 for information about sand bags.
For information on filling sandbags and building a sand bag berm please visit CRCA website.
Residents are reminded to stay away from the edge of the water. Keep children and pets away from fast moving water.
For information and updates monitor The City of Kingston News.
Follow us on Twitter: @CityofKingston.
---
About the City of Kingston

The City of Kingston provides municipal services to 125,000 residents living in this visually stunning, historic city, often ranked one of the best places to live in Canada. Kingston is focusing on being smart and livable as it pursues its vision to become Canada's most sustainable city. We focus on environmental responsibility, social equity, economic health and cultural vitality –ensuring that today's decisions don't compromise our future.

Please visit The City of Kingston and join the conversation on social media: