Grand Theatre 2017/2018 Season on sale today at noon
The 2017/18 season unveils a new name, new image and a milestone anniversary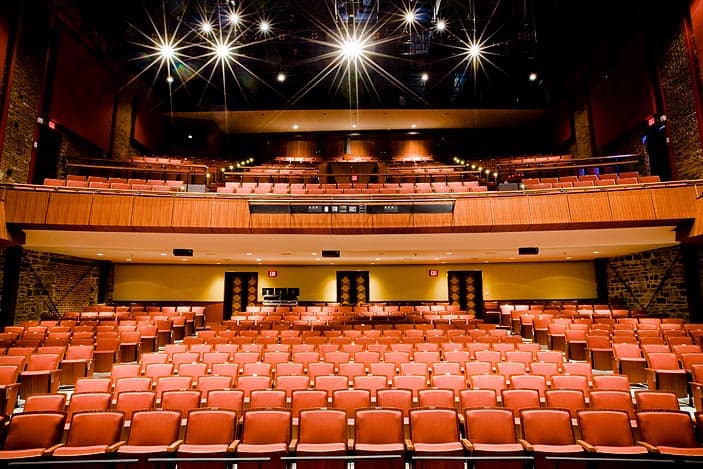 After finishing a record-setting subscription sales period, the Grand Theatre opens its box office at noon today, Aug. 21,  to offer individual performance tickets for all of the 2017-18 season shows.  A complete list of performances can be found online.
To purchase tickets, visit the Grand Theatre box office at 218 Princess St. or call 613-530-2050.
To celebrate the 10th anniversary of the City of Kingston's presenting program the Grand Theatre Presents series is now called Grand OnStage. With the creation of Grand OnStage there is a new logo, new website design and a new look and feel to the annual Grand Theatre subscription brochure.
Some of this year's Grand OnStage highlights include Gordon Lightfoot, Tom Cochrane with Red Rider, Jann Arden, Bruce Cockburn, Rosanne Cash, Ballet Jazz Montreal and Graham Nash.  International events are well-represented with Tao: Drum Heart, The Peking Acrobats, Calypso Rose and A Passage to Bollywood. For a complete list of all Grand OnStage shows, visit them online.
Heartfelt thanks to the Grand Theatre Foundation and its individual donors and corporate sponsors including Homestead; Delta Kingston Waterfront Hotel; Walter Fenlon & Linda Ann Daly; Caldwell; Assante Wealth Management and Dianne Lackonick; Empire Life; Shoalts and Zaback Architects Ltd.; Mackillop Law; Chez Piggy; Stan & Marie-Rose Gibson; The program also enjoys the support of the Canada Council for the Arts, Canadian Heritage and the Ontario Arts Council.
---
About the City of Kingston

The City of Kingston provides municipal services to 125,000 residents living in this visually stunning, historic city, often ranked one of the best places to live in Canada. Kingston is focusing on being smart and livable as it pursues its vision to become Canada's most sustainable city. We focus on environmental responsibility, social equity, economic health and cultural vitality –ensuring that today's decisions don't compromise our future.

Please visit The City of Kingston and join the conversation on social media: